Chess: Prodigies, Philosophy and Mathematics
Edward Winter
In 1942 there was a lengthy discussion of scientific, philosophical and practical issues concerning natural ability in chess and the game's relationship with, in particular, mathematics. The catalyst was an article in the Sunday Dispatch newspaper by Cyril Edwin Mitchinson Joad (1891-1953) which answered a reader's question prompted by the death of Capablanca. For his theories and opinions Professor Joad came under fire from CHESS and the BCM, and both magazines devoted much space to a debate which included contributions from G. Abrahams, A. Buschke, E.G.R. Cordingley and H.J.R. Murray, as well as references to Aristotle, Darwin, Edison, Einstein, Molière, Mozart and Poe, alongside some basic rhetoric (e.g. 'bunk' and 'a farrago of nonsense').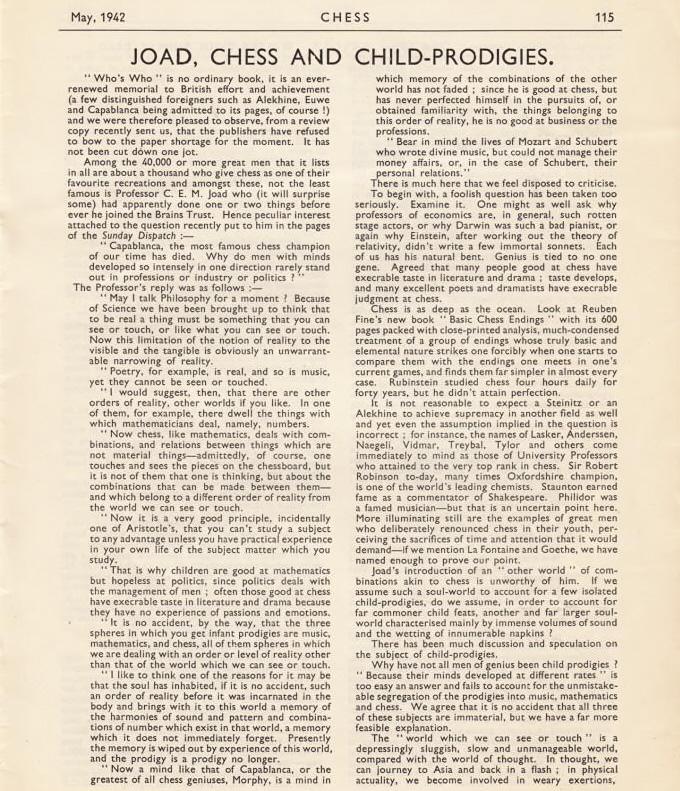 A follow-up feature was published in the next issue: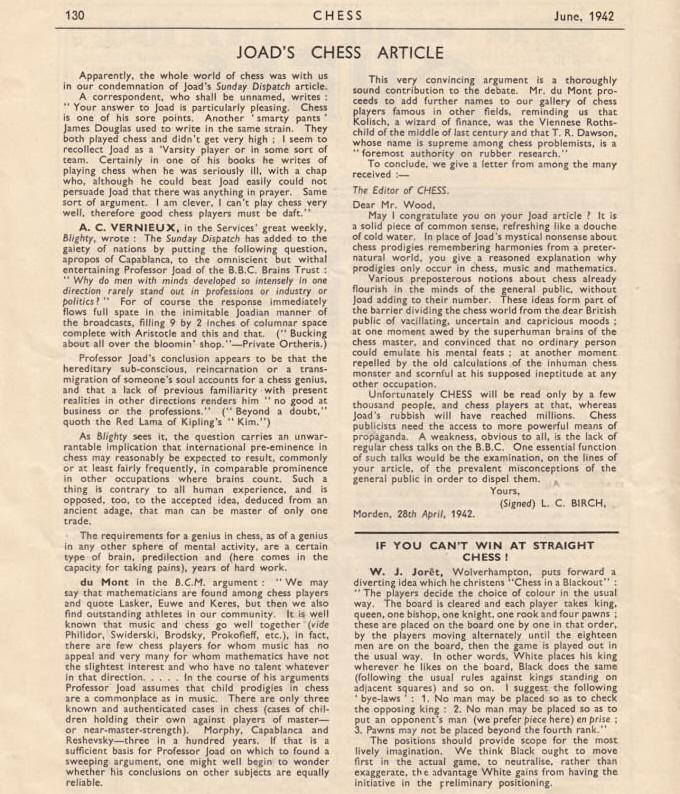 CHESS reverted to the matter on page 21 of the November 1942 issue:
The coverage in the BCM was even more extensive and started with an editorial on pages 97-98 of the May 1942 issue:

BCM, June 1942, pages 135-136:


BCM, July 1942, pages 145-146: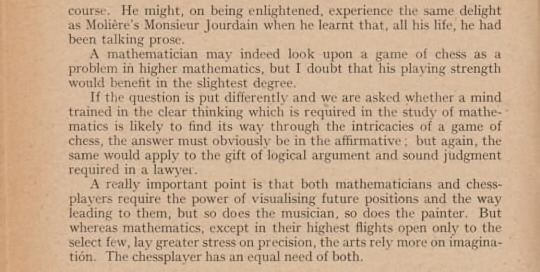 (Regarding Professor G.H. Hardy see C.N. 5840.)
BCM, September 1942, pages 206-208: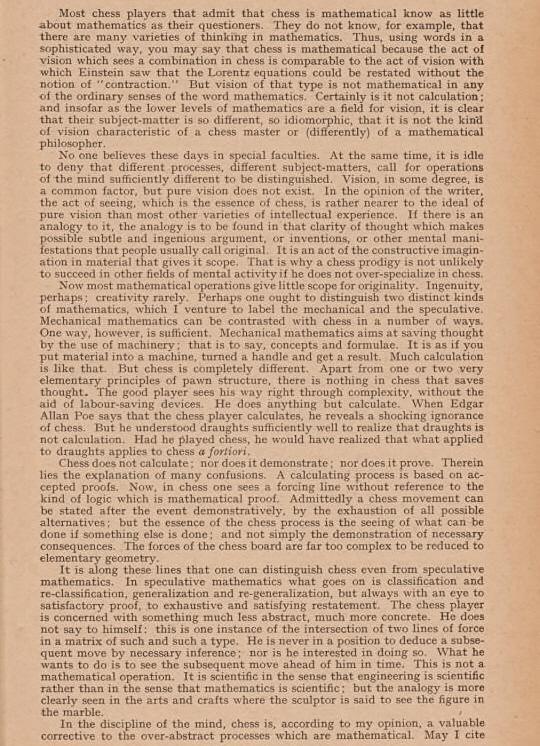 BCM, October 1942, pages 221-222:

BCM, October 1942, page 230: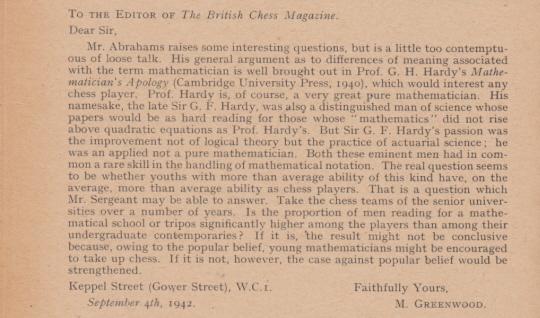 C.E.M. Joad was an enthusiastic chessplayer, as indicated on pages 106-107 of his book The Testament of Joad (London, 1937):
On page 105 of More Opinions (London, 1946) he wrote:
'I have never played so many games, and, in particular, so much chess and so much bridge, as I did during the war.'
He discussed both games on pages 113-115:
It will be noted that a number of his points have been carried over from the Sunday Dispatch article and that page 114 of the book has the remark for which he is best known in the chess world today:
'Chess is one of the noblest inventions of the human mind.'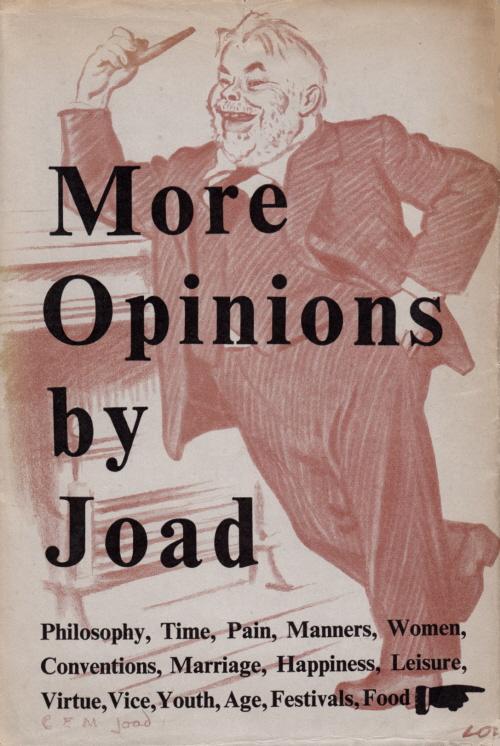 ---
Latest update: 8 January 2012.

See also Chess Prodigies.


To the Chess Notes main page.

To the Archives for other feature articles.

Copyright: Edward Winter. All rights reserved.