Lasker on the 1921 World Championship Match
Edward Winter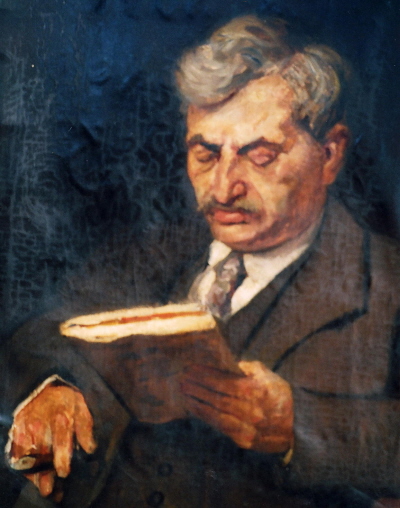 Emanuel Lasker. Oil painting by Louis Hartz, courtesy of David DeLucia (C.N. 5103)
In Mein Wettkampf mit Capablanca (Berlin and Leipzig, 1922) Emanuel Lasker reproduced a series of reports which he wrote during his world championship match against Capablanca (Havana, 1921). English versions of some of this material appeared in the Sunday Times (London) and have been sent to us by Olimpiu G. Urcan (Singapore).
Sunday Times, 24 April 1921, page 16: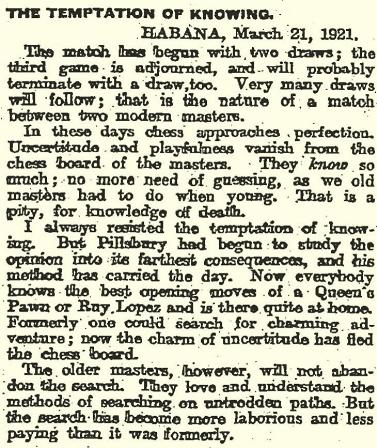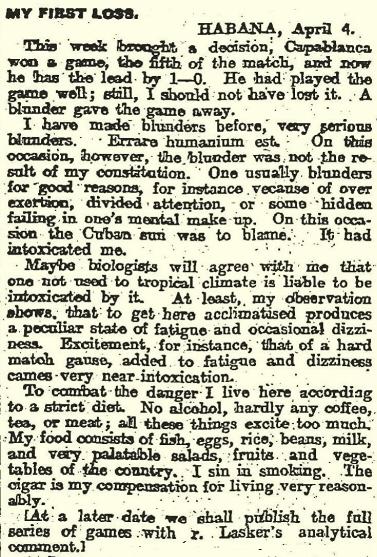 Sunday Times, 1 May 1921, page 16:

Sunday Times, 22 May 1921, page 5:

See also Capablanca's Reply to Lasker, to which has been added (C.N. 11437) detailed information about the climate in Havana in March-April 1921.
---
Latest update: 6 August 2019.
To the Chess Notes main page.
To the Archives for other feature articles.
Copyright: Edward Winter. All rights reserved.