Chess and Poverty

Edward Winter
'How often have we read, and I have been told of many more, of cases of poverty and hardship for chessplayers.'
So wrote R.G. Wade in a letter published on page 32 of the November 1949 CHESS, during a discussion on players' circumstances in the Soviet Union compared to the West. See Pachman, Bohatirchuk and Politics.
Throughout the game's history there have been innumerable accounts of chessplayers' financial difficulties, and only a few examples can be given here. Our first comes from page 336 of the November 1886 International Chess Magazine, where Steinitz wrote:
' ... if there be anything debasing, degrading, mercenary, demoralizing, etc., in chess it is the promulgation of a so-called virtuous principle to the effect that wealthy amateurs for their own amusement and without paying the least consideration for their opponents' time and labor, may suck the brains of superior chess masters who are not as well off as themselves. Or when it is gravely preached that men of talent and genius, who happen to be born without a golden spoon in their mouth, should enter the public chess arena in a starving condition merely for the entertainment of thousands of rich people all over the world who only ought to pay their money to incapable critical chess pirates and their publishers. The highest and most exhausting mental labors which combines art and science should crouch before moneyed capital with an empty stomach and be content, like the Roman gladiators, to die with the words: "Ave Caesar morituri te salutant".'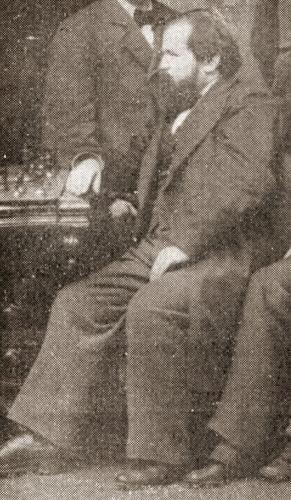 Wilhelm Steinitz

Steinitz's International Chess Magazine, published well before his own well-documented destitution occurred, contained many references to poverty and the need for chess masters to receive reasonable rewards for their efforts.


On the subject of Emanuel Lasker and money, C.N. 1189 gave two quotes, the first of them from a letter he contributed to page 260 of the June 1907 issue of the BCM:
'The reviewer of the book [Struggle] comments on the lack of success of chess masters in practical life. He argues that the masters of strategy should be able to achieve success in business if my contention – that all contests follow the same strategic laws – is correct. I think that men like Zukertort and Steinitz would have been great in any enterprise if they would have ardently devoted themselves to it. They did achieve their purpose. Probably they never tried to gain wealth, or, at least, they did not try hard, and chessplayers – this reproach cannot be withheld – were content to buy their success as cheaply as they could. A starving man can, of course, not make a fair bargain. They were the victims of circumstance – like Mozart and Beethoven. Does it denote any great business qualities in Paderewski that he makes a hundred times more money than some of his predecessors no less distinguished in their day?'
The second Lasker quote comes from Der Schachwart No. 3, quoted in the July 1913 BCM, page 294:
'If Idealism means the thrusting of mediocrity into the foreground to the disparagement of perfection, and the failure to display any enthusiasm for the idea of chess-play, then Das Wochenschach bears away the palm for Idealism. If, on the other hand, Materialism implies the striving to raise the social position of the chess master, to extend a true understanding of the deep mentality of chess-play, to get the master treated with some recognition of his rights as a man, instead of being neglected in poverty like Morphy [sic], Harrwitz, Neumann, Steinitz, Pillsbury – then I am a Materialist.'
We commented that Lasker's justified insistence on fair recompense comes to mind when one sees such reports as the following, which appeared in the BCM, December 1932, page 528, following the death of F.D. Yates:
' ... Certain chessplayers who attended the funeral agreed to make themselves responsible for the funeral expenses, but as the body was removed to Birstall in Yorkshire for burial in the family grave, the expenses were considerably heavier than was anticipated and, with the money owing to the landlady, comes to a total of about £51 2s. Od.'
C.N. 6418 noted the Oxford Dictionary of National Biography statement concerning F.D. Yates that 'he died in debt', and we reproduced figures regarding the 'wealth at death' of some other chess figures.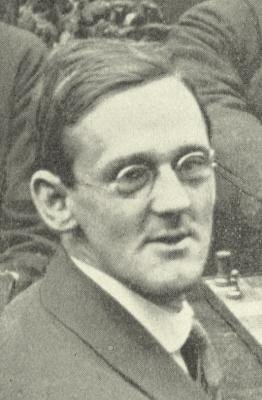 F. D. Yates
C.N. 2034 discussed Pillsbury's poverty, as recorded by A.B. Hodges on pages 90-91 of the May-June 1923 American Chess Bulletin:
'Like other great masters, Pillsbury was hampered in the development of his chess talent by the fact that it was his only source of income and at his period there was not sufficient interest manifested in this country to guarantee a livelihood to a chess master. Therefore, it was a continual struggle for him to make both ends meet. Possessing a generous disposition and holding a just pride in his association with those more blessed with worldly goods, he never placed himself under the slightest obligation, though he lamented to me that the trophies won by him in tournaments and matches were one by one parted with for their intrinsic value to meet his actual necessities.'
See also Pillsbury's Torment.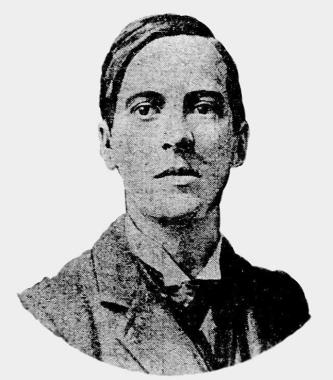 Harry Nelson Pillsbury
Regarding James Mason, C.N. 6126 quoted R.J. Buckley in the Birmingham Weekly Mercury of 15 April 1905, page 25:
'One thing I wish to place on record. In money matters; in straightness; in all things where honour was a factor, I ever found James Mason the very soul of integrity; and in this respect as well as intellectually, immeasurably superior to some of the men who smiled upon him patronizingly, and held him in contempt because of his poverty and the well-known weakness which all his friends deplored.'
Richard Réti too suffered financial hardship, as shown by this extract from a memoir by his brother Rudolph:
'It was just at this time that the invitation from Holland reached him – an invitation from a happy, friendly country which, having been neutral in the War, did not know the horrors of inflation, and promised the invited guest security and a congenial life after his suffocating struggle against starvation at home.'
Akiba Rubinstein was discussed in C.N. 5250. The text below appeared on page 111 of the March 1933 BCM:
Here is Rubinstein's inscription in one of our copies of the book subsequently published, Rubinstein Gewinnt! by Hans Kmoch (Vienna, 1933):
The case of Imrad Raud was examined in C.N. 4905. Our article related that after participating in the 1939 Olympiad he remained in Argentina but less than two years later was dead, at the age of 28. Page 246 of the August 1941 issue of El Ajedrez Americano reported that he was 'víctima de una repentina dolencia, que motivó su internación en un sanatorio', whereas almost the entire first page of the October 1941 CHESS was devoted to an account of his last months, under the heading 'Raud, the young Esthonian master, starves to death'. Below are the details of his demise as reported by CHESS:
'[On 29 June 1941] he left his poor lodging-house never to return. He was found wandering in the streets and was arrested by the police. It was said there was a fight, and visitors subsequently observed obvious evidence of blows. He spent a bitterly cold night in the police yard, and the next day was sent to a lunatic asylum, where he died at 2 a.m., on 13 July, at the early age of 27 [sic]. The doctor's certificate gave, as cause of death, general debility and typhoid fever, but the general verdict is – starvation. His body was cremated, and the ashes have been conveyed by the Esthonian consulate to Europe.'
Ilmar Raud
After Alekhine's death in 1946 the Portuguese master Francisco Lupi wrote an account of the world champion's final phase, under the title 'The Broken King'. From page 185 of Chess World, 1 October 1946:
'In those last weeks, grief, sickness and poverty entirely crushed him.'

And from the following page:
'Fifteen days before his death, I was called on the telephone and heard Dr Alekhine ask me sadly whether I wanted to work with him on "Comments on the Best Games of the Hastings Tournament", adding: "I am completely out of money and I have to make some to buy my cigarettes".'
See also our article Alekhine's Death. The photograph below shows Alekhine in play at Sabadell, 1945:
The examples which have been presented here come from well in the past, but penury naturally still exists nowadays for some chess masters. An observation on page 58 of Searching for Bobby Fischer by Fred Waitzkin (New York, 1988) comes to mind:
'Professional players in the United States are bitter about their poverty and lack of recognition ...'
Throughout the chess world, relatively little tends to be known about the plight of the individuals in question – at least until their obituaries have appeared.
This article originally appeared at ChessBase.com.
---
Latest update: 21 October 2013.
To the Chess Notes main page.
To the Archives for other feature articles.
Copyright: Edward Winter. All rights reserved.