It was broadcast by the Dutch station KRO on 5 November 1935, during the Alekhine v Euwe world championship match. The interviewer, it seems, was Salo Landau.
The following transcript of Lasker being interviewed in Dutch has been provided, together with an English translation, by Hans Renette (Bierbeek, Belgium):
'Ja, ja, ook zij hebben getoond zwakke zijden te hebben. Zo is de mens nu eenmaal. Niet steeds übermensch. Wat is de mens zonder enige zwakte? [Dat] bestaat alleen in de verbeelding.

Hoe kan Euwe van de zwakke zijde van Aljechin profiteren?

Indien hij speelt wat Aljechin niet goed ligt. Meer voor de hand ligt de vraag: wat zal Aljechin doen om zijn zwakke zijden te versterken? Dat hij daarmee tussen het spelen van de partijen druk bezig is, daaraan bestaat voor mij geen twijfel.

Zal het hem lukken?

Ik zal je een geheim toevertrouwen. Deze jonge man heeft talent. [De interviewer lacht.] Dat zeker. Dus wat een geniaal mens bereiken kan en hoe snel en handig hij iets kan aanleren, kan immers niemand raden.

Als ik het goed begrijp, heeft Euwe dus goede kansen als hij met wit speelt mits hij met de damepion opent. Maar hoe staat het met zijn verdediging als hij met zwart speelt?

Tot nu toe heeft hij met zwart ongunstig gespeeld. Vier partijen verloren met zwart is allesbehalve mooi. Maar vijf winstpunten met wit en slechts een verliespartij met deze kleur is uitstekend.

We zullen het zo zeggen: wie met wit speelt heeft een voordeel?

Zo was het niet altijd. Zukertort's mening was dat e2-e4 een slechte zet was die door e7-e5 weerlegd werd en Aljechin's loopbaan onderlijnt dit. Hij heeft met zwart in de Spaanse partij, die toch als zeer sterk geldt, zo goed als alle partijen gewonnen en geen enkele daarvan verloren, haast dertig jaren.

Tegenwoordig echter worden de meeste partijen door wit gewonnen?

Maar dat is individueel en afwisselend. Sommige meesters voelen zich beter thuis in de verdediging en anderen voelen zich meer op hun gemak als ze kunnen aanvallen.

Hoe komt dat dan, dokter?

Alles in het leven gaat op en neer. Zo is het ook hier. In het ene tijdperk winnen de witte stukken, in het andere, de andere keer, winnen de zwarte. Ik zal u liever vertellen wanneer Euwe zich echt in zijn element voelt.'
---
'Yes, yes, they too showed weaknesses. That is how man is. Not always an übermensch. What would a man be without weaknesses? That exists only in the imagination.

How can Euwe take advantage of Alekhine's weak side?

By playing that which does not suit Alekhine. But the more obvious question is: what will Alekhine do to strengthen his weaknesses? I have no doubt that he is working on that between the games.

Will he succeed?

I shall entrust you with a secret. This young man has talent. [The interviewer laughs.] That is for sure. How much a genius can achieve and how quickly and skilfully he can learn something – that is anybody's guess.

If I understand correctly, Euwe has good chances when playing White – provided that he opens with the queen's pawn. But what about his defence with Black?

So far he has played inauspiciously with Black. Losing four games with Black is anything but good. But five wins and just one loss with White – that is excellent.

Can we put it this way: White has the advantage?

It was not always like that. Zukertort considered e2-e4 a bad move, refuted by e7-e5, and Alekhine's career underlines this. With Black against the Spanish Opening, known, after all, as a very strong opening, he has won almost all his games and did not lose a single one for nearly 30 years.

However, nowadays are not most games won by White?

But that is individual and variable. Some masters feel more at home in defence, and others feel more at ease when they are able to attack.

How can this be explained, Doctor?

Everything in life goes up and down. The same also here. In one period, the white pieces win, in another the black pieces do. I would prefer to tell you when Euwe truly feels in his element.'
---
Richard Forster (Winterthur, Switzerland) points out that Lasker mentioned the radio broadcast in two letters to his wife Martha (xeroxes courtesy of Jurgen Stigter, Amsterdam). On 31 October 1935, Lasker wrote from Amsterdam:
'Jetzt arbeite ich an meinem nächsten holländischen Vortrag vom 5ten Nov Abends 9.45min, indem fortgesetzt unter Leitung von Alex Frank Übungen an der Aussprache mache.'
For some details concerning the journalist and actor Alex Frank (1888-1950), see this webpage.
On the day of the radio broadcast, 5 November 1935, Lasker informed his wife late at night:
'Alle sind erstaunt, dass ich so gut auf holländisch geredet habe. Landau + Alex Frank waren entzückt, auch die Leute vom Radio selbst.'
['Everyone is amazed how well I spoke Dutch. Landau and Alex Frank were delighted, as were the radio people themselves.']
---
11906. Buckle and Korchnoi
Olimpiu G. Urcan (Singapore) has obtained permission for us to show the following images here: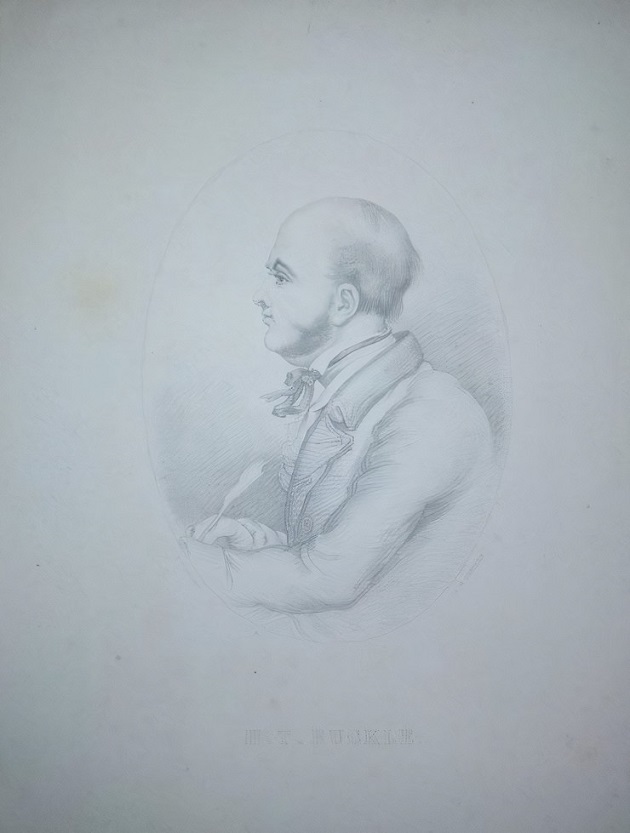 Henry Thomas Buckle
(The archives of the Pushkin State Museum in Moscow hold this original engraving by Stephen Henry Gimber.)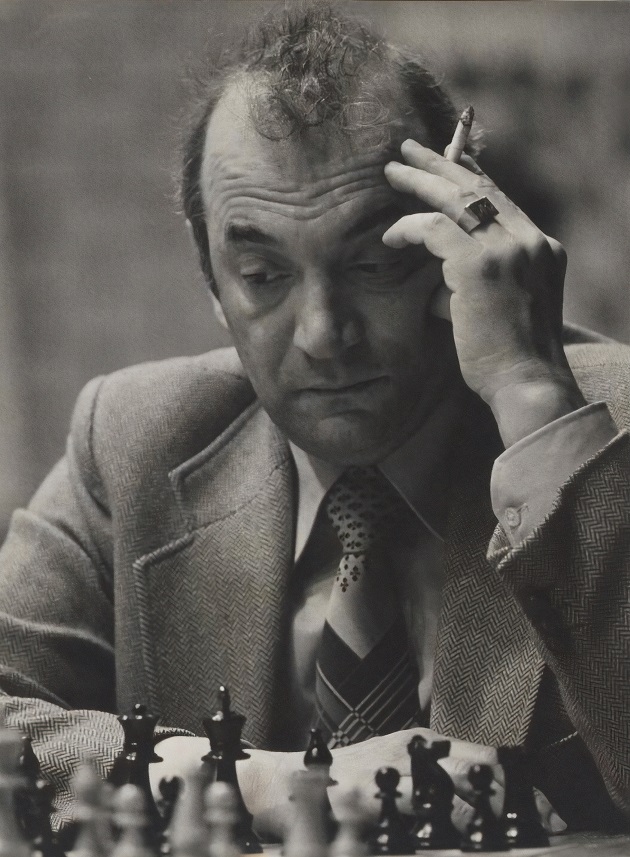 Victor Korchnoi
(A 1979 portrait from the Lev Abramovich Borodulin Collection held by the Multimedia Complex of Contemporary Arts in Moscow.)
---
11907. Additions
Of late, additions have been made to many feature articles, and especially Chess Jottings. From that page, six posers are reproduced below: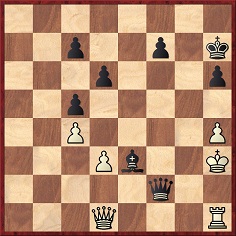 Black to move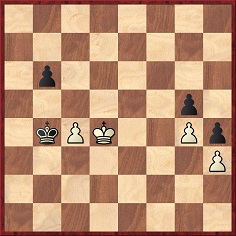 White to move
Mate in two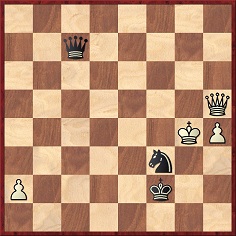 Black to move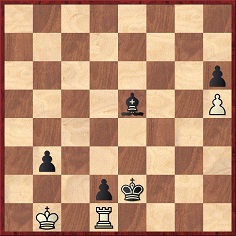 Black to move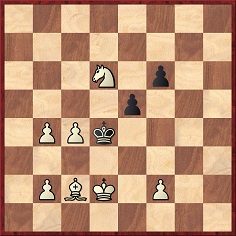 What is the fastest mate for White?
---
11908. The early life of James Mason
From John Townsend (Wokingham, England):
'Several sources indicate that James Mason was for some time employed as a newsboy in New York. For example, an article appeared on page 5 of The Sun (New York), on 25 June 1882, entitled "The Newsboy Chess Player":

"Fifteen years ago or thereabouts a bright-faced youngster "established himself in business", as he was fond of telling his customers on board the Fulton Ferry boats. His business was selling the morning and evening papers. In time, he had a list of regular customers, who waited till they were on the boat to buy papers of him. The youngster's name was James Mason. In those days Otis Field, well known to New York billiard players, kept a billiard room in the basement at the northeast corner of Fulton and Nassau streets. On the Nassau side he had tables for chess and draughts. The newsboy had to pass the place four times a day, and, as the windows were open in warm weather, could not fail to see the chess games, with their carved men. One day, while he was watching the pieces with boyish interest, an old gentleman at one of the tables beckoned him down stairs ..."

The chronology in this article may not always be accurate. It can be viewed on the Chess Archaeology website.

To this picture, Stephen Davies, on page 37 of Samuel Lipschütz: A Life in Chess (Jefferson, 2015), adds that, having sold newspapers in the morning, Mason worked in the delivery department of the New York Evening Telegram in the afternoon.

The New York Evening Telegram was established (in 1867 according to Chronicling America) by James Gordon Bennett, the son of J.G. Bennett. The Oxford Companion to Chess (Hooper and Whyld, second edition, 1992, page 250) makes the following comment in connection with Mason:

"Coming to the notice of J. Gordon Bennett of the New York Herald, he was given a job in the newspaper's offices ..."

Meanwhile, using Chronicling America it is possible to follow newspaper reports of the newsboy's growing force over the chequered board and his advancing fame. When the New York Herald, 16 January 1869, reported on page 7 about the "Handicap Chess Tournament" at Seider's Café Europa, Nos. 12 and 14 Division Street, "Captain George Mackenzie being the manager", James Mason was noted as being "among the most prominent" players.

On page 9 of the New York Herald of 7 May 1870, which looked forward to the approaching Baden-Baden congress, "J. Mason" was identified as someone who could ably represent chess in America. As it turned out, no US players took part.

He was occasionally mentioned in the press in connection with local chess activities, as in a report in the New York Herald of 28 October 1870 (page 8):

"This evening the Nineteenth Ward Chess Club will play their return challenge game with the Downtown Chess Club at the Europa Chess Rooms, 12 and 14 Division Street, at eight P.M. Messrs. Perrin, Mason, Merian, prominent players, also a committee from the Williamsburg Chess Club will be present to witness the contest ..."

Fairly close in time to the above reports was the United States Federal Census of 1870, which can be viewed on-line. The census day was 1 June, and no reason is known not to expect Mason to have been in New York at that time. Only one James Mason entry has been found which is at all consistent with his place of residence, his occupation, and his supposed age. A certain James Mason, aged 22, resident in New York city's 9th District and 6th Ward, is described as a "vender" [sic]. Vendors were commonly seen on the streets of New York. Newspapers were among the items which could be bought, and, although the merchandise sold by this James Mason is not recorded, the description of "vender" is consistent with what is known of the chessplayer's work. Residence in New York city is in line with expectation, and the age is also tolerably accurate. In the same household are to be found his father, James Mason, aged 52, a tailor, his mother, Mary Ann Mason, aged 43, tailoress, and his younger sister, Kate Mason, aged 18. The parents were born in Ireland, which also fits the bill, but, interestingly, the birthplace of both children was entered as "US" (United States) and has been overwritten with "NY" (New York). However, it is not yet possible to confirm whether this census entry relates to the chessplayer. The same James Mason has not so far been identified in any other US censuses.

The story of James Mason's birth in Kilkenny in 1849 has been widely embraced by chess writers, and they may well be right. However, caution is called for. It is difficult either to prove or disprove. There has been no corroboration from a primary source, such as a birth or baptism record, and no information about his early life and background in Kilkenny was ever given beyond a date of birth, even though he is said to have been 11 when he was next mentioned in the United States. His existence during those first years has taken on an almost mythical quality.

Leaving this New York census entry aside, there are other difficulties with attributing Irish birth to Mason. In the English census of 1881, the first after his arrival, the chessplayer's place of birth was, similarly, entered as "America" (see National Archives, RG 11 590/90, page 14).

In the 1901 census, his place of birth was recorded as "Ireland, American citizen" (National Archives, RG 13 30, page 52). If that were correct, one would assume that he had been naturalized in the US. Searches so far for a naturalization record have proved negative. The only other way he could have been an American citizen was by birth.

P.W. Sergeant was evidently perplexed by Mason. On page 172 of A Century of British Chess he remarked:

"But James Mason was not an American, either by birth or, apparently, even by naturalisation, since in 1901-2 he played for Britain in the cable-matches. He is one of the most enigmatic characters in the history of British chess."

Sergeant implies that American citizenship would have prevented him from playing for Britain. Yet American citizenship is precisely what he declared to the 1901 census; if it was not true, then it is hard to understand why he said it. Sergeant does not comment here on the extent to which birth in Ireland, as opposed to America, may have assisted his eligibility to represent Britain in international matches. He also made the point that, on his arrival in 1878, Mason was not received as one returning to Britain:

"... and, though he was, in a sense, like Bird, an exile returned, he was not recognised as connected with the British Isles. He was received as Mr Mason, the American master."

James Mason was well liked and he has emerged with the reputation of an honest person. His alleged plea to Buckley ("Don't split on me till I'm dead ..."), noted in your feature article Who Was R.J. Buckley?, entails an element of conspiracy, but chessplayers have, generally, sympathized with the circumstances. However, when considered in conjunction with that, the inconsistent information which he gave to censuses gives one cause to question how straightforward he was in the matter of nationality, and whether Irish birth was the truth.

One final point: that Mason was born in "New York city" was affirmed by the editors of the Columbia Chess Club Chronicle (who included S. Lipschütz) in the Editor's Table on page 31 of the issue dated 23 July 1887:

"The St Paul Pioneer states that an American gentleman, greatly interested in chess, is endeavoring to arrange a match between Blackburne and James Mason, the strong American player, who is by far the finest native player since Paul Morphy's time. Mason is still a young man. Born in New York city, he began life as a newsboy there. In later years he has pursued a journalistic career in London, where he has resided for nearly ten years."

Conclusion:

Although it is widely accepted that James Mason was born in Ireland, there is also a significant amount of evidence that he was born in the United States. More information is needed before any firm conclusion can be safely drawn.'
---
11909. Lasker volume three
Just received: the final volume in the Emanuel Lasker trilogy by Richard Forster, Michael Negele and Raj Tischbierek, published by Exzelsior Verlag, Berlin, with a Foreword by John Nunn.
Extracts are available on-line, and the book may be ordered direct from the publisher's webpage, although some readers outside Europe may prefer to use the McFarland page.
Below are four photographs of Lasker (on, respectively, pages 125, 149, 196 and 220 of the book):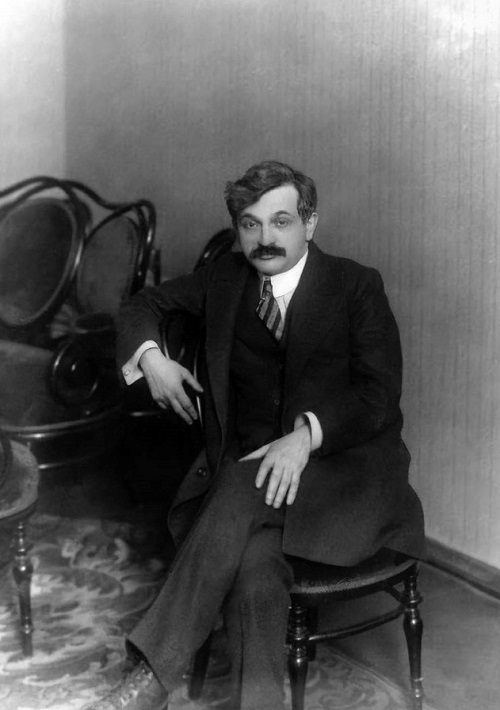 In common with its predecessors, this third volume is of superlative quality.
---
11910. As incorrigible as ever
Below is the text of C.N. 11126, posted on 6 December 2018:
Olimpiu G. Urcan (Singapore) draws our attention to his review of the e-book Carlsen v Caruana: FIDE World Chess Championship, London 2018 by Raymond Keene and Byron Jacobs (London, 2018) and sends us half a dozen lines from the book's 'History of the World Championship' section:

We offer a few comments:

Anderssen's opponent in the Immortal Game 'of London 1851' was Kieseritzky, a name which Raymond Keene has persisted in misspelling for decades.


The Evergreen Game was not 'against the pseudonymous Dufresne (in reality the German player E.S. Freund)'. Dufresne was his name, and E.S. Freund was his pseudonym. Raymond Keene made the same obvious gaffe 30 years ago, on page 136 of his Pocket Book of Chess (London, 1988), as pointed out in C.N. 10155. See too Cuttings.


Anderssen v Dufresne was not played in 1856. Our feature article on the game shows that it was published on pages 338-339 of the September 1852 Deutsche Schachzeitung.


Anderssen v Zukertort was played in Barmen, not Breslau.

Even without primary sources, a quick glance at, for instance, The Oxford Companion to Chess by D. Hooper and K. Whyld (Oxford, 1992) would have sufficed to avoid all these elementary blunders.
***
Now we quote from Raymond Keene's Article dated 30 July 2022:
'Anderssen can claim to be one of the supreme tacticians of all time. Three of his wins are of imperishable beauty. On their own they would justify anyone's devotion to chess. They are his Immortal Game against Kieseritsky (played at Simpsons-in-the-Strand, not the tournament) of London, 1851; his Evergreen game against the pseudonymous Dufresne (in reality the German player E.S. Freund) of Berlin 1856, and his majestic sacrificial masterpiece against Zukertort of Breslau, 1869.'
---
11911. Daniel Fiske
Yasser Seirawan (Hilversum, the Netherlands) notes a relatively unfamiliar name among the latest additions to the US Chess Hall of Fame: Daniel Fiske.
This has prompted us to produce a feature article on Fiske, as an accompaniment to Edge Letters to Fiske and Paul Morphy and Chess Politics.
Daniel Willard Fiske
Yasser Seirawan wonders whether there are other 'overlooked old-timers' who deserve modern recognition for their contribution to chess (whether as editors, composers, administrators, organizers, sponsors, etc.).
It will be recalled that in addition to the US Chess Hall of Fame there is a World Chess Hall of Fame.
---
11912. William Fraser
From John Townsend (Wokingham, England):
'The nineteenth century saw several players with the surname Fraser, and the following notes may help disambiguate the three most important Frasers:

1. George Brunton Fraser (1829-1905):

A Dundee master. See Alan McGowan's biography.

2. James Cunningham Fraser (1825-76):

An Edinburgh player. See Alan McGowan's biography.


3. William Fraser (1792-1879)

William Fraser (sometimes spelt Frazer) was a player about whom little has been written, but who occupied a position among England's top players for a number of years. Howard Staunton considered that in 1831 Fraser and Alexander McDonnell were "... at that time unquestionably the finest amateur chess players in Great Britain". (Chess Player's Chronicle, 1843, page 97)

William Greenwood Walker, writing in 1836, referred to him in the following terms in his book about McDonnell's games, A Selection of Games at Chess ... (page 124):

"Mr F. has the reputation of being the first amateur player of the present day, but does not put it to the test, in the way Mr M'D did."

These, and other favourable assessments of Fraser's standing in the British chess hierarchy, we are obliged to take largely on trust, since, regrettably, few samples of his play were taken down at the time.

William Fraser was a baker by profession. For a number of years, he ran his business from 48 Upper Thames Street, London. His baptism record shows that he was baptized at Nairn on 21 October 1792, a son of Hugh Fraser and Margaret Bremner, having been born on 11 October 1792. This is corroborated by the 1871 census, which gives his age as 78 and states that he was born in the county of Nairnshire, Scotland (National Archives, RG 10/327, page 6). He married, on 11 April 1822 at St James's, Westminster, Elizabeth Newbery, who had been baptized at Stockland, Devon, on 18 June 1800, a daughter of Nicholas Newbery and Susanna. At the time of the 1841 census, there was a Scottish-born Hugh Fraser, a surveyor, aged 30-34, in the household of William, who was possibly a younger brother (National Archives, HO 107 722/11, fol. 4).

Records of the London Chess Club (London Metropolitan Archives, A/LCH/1) indicate that William Fraser was elected a member in March 1821, and he remained one of its stalwarts for many years. He was named as a member of the London committee for the correspondence match against Edinburgh (source: The Games of the Match at Chess Played Between the London and the Edinburgh Chess Clubs, in 1824, 1825, 1826, 1827, and 1828, Edinburgh Chess Club, 1829, page 4).

Fraser played in two important matches which may be considered the high-water marks of his career. Although he lost both, his scores appear very respectable, considering that he was an amateur facing opposition of high calibre and without receiving odds. In the summer of 1831, he began a match with Alexander McDonnell. According to William Greenwood Walker's book (page 124), there were to have been 21 games, but, for some reason, only five were played, of which Fraser won one, drew one and lost three.

In June 1836, he encountered Pierre Saint Amant at the London Chess Club, when he lost one game and drew two. The Frenchman later wrote about his visit in Le Palamède (1842, page 167):

"Au club de Londres il eut pour adversaire M. Frazer qui, après MM. Mac-Donell et Lewis, occupait le rang le plus distingué."

On the same page, he referred to his opponent as "un des principaux joueurs de la métropole".

In the Westminster Papers, 1 December 1876, there appeared an article under George Walker's name in which he recalled a time, at some point between 1837 and 1841, when Fraser had "abandoned the game" and Walker considered himself England's strongest player:

"As a chess player I never was first-rate, although after the death of MacDonnell, Cochrane being in India, and Fraser and Lewis having abandoned the game, there was for a time no stronger player in the field than myself."

By 1845 the baker's shop had moved from London to 8 Victoria Terrace, Surbiton, Kingston-upon-Thames. This was much further away from the London Chess Club. A reply to a correspondent in Bell's Life in London (23 May 1841) suggests that he had been playing only occasionally, but that a return to frequent play as a member of St George's Chess Club was imminent:

"T---- Is the Mr F----r in the St George's list the celebrated player of that name? – Yes, and he intends resuming frequent play."

However, this may have been wishful thinking and, in any case, it is not certain that this interpretation of the remark is correct. The list of members referred to was printed in the issue of 18 April 1841, with an update on 16 May 1841, but Fraser's name did not appear in either. Although inactive as a player, he retained his interest in the London Chess Club and at the Anniversary Festival in 1847 he officiated as a Vice-President.

The 1851 census for 8 Victoria Terrace shows Fraser and his wife and six children, namely, Elizabeth, 23, shop maid, Charlotte, 21, milliner, James, 19, stockbroker, Hugh A., 17, baker, Jane, 15, scholar, and Daniel, 11, scholar (National Archives, HO 107 1603/348). In addition, a daughter, Margaret, had been baptized on 2 March 1823, at St Mary Somerset, London.

At the time of the 1861 census, he was described as "out of business" and was then living at 24 Berkley Villas, Brixton (National Archives, RG 9/364, page 119). In 1871, when his wife was referred to as being "paralysed", he was at 5 Upper Homerton Terrace, Homerton, Hackney (National Archives, RG 10/327, page 6).

He lived to the age of 86. The National Probate Calendar for 1879 shows that he died on 13 January of that year at 113 Sandringham Road, Hackney. His personal estate was valued under £1,000, and probate of the will with three codicils was granted on 24 March to John Macnab, of Keepier Wharf, Ratcliff Cross, a coal merchant, one of the executors.'
---
11913. Translation difficulties
A number of C.N. items (e.g. C.N. 4437) have touched on the issue of translation difficulties, and a further example is the text reproduced in C.N. 11536 from page 10 of Schach-Aphorismen und Reminiscenzen by Adolf Albin (Hanover, 1899):
Das Schachspiel ist schwer, und doch ist es leicht, wäre nur das Denken nicht so schlimm! Das Schlimmste aber ist, daß auch das Denken nicht hilft; man muß von Natur richtig sein, so daß die guten Einfälle immer vor uns dastehen, und uns zurufen: da sind wir!
At least to modern eyes, the wording of this 'aphorism' seems cumbersome, and it is not easy to choose from among such possible English renditions as:
Chess is difficult, yet would be easy if only thinking were not so bad! However, the worst of it is that thinking too does not help; one needs to be gifted by nature, so that the good ideas always stand out before us and call out to us: here we are!

Chess is difficult, but not so much for those who are at ease with the thinking involved! However, the worst of it is that mere thinking helps little; you need to be right instinctively, so that the good ideas always lie before us and call out to us: here we are!

Chess is difficult, and yet it would be easy if only the thinking were not such a burden! Worst of all, not even the thinking helps; one needs to be gifted by nature, so that the good ideas always stand out before us and call out to us: here we are!
C.N. 11536 also showed a Spanish translation of Albin's aphorism, in a book by Kurt Richter:
El juego del ajedrez es difícil y sin embargo es fácil si no fuera tan malo tener que pensar. Pero lo peor es que tampoco el pensar ayuda mucho; hay que estar dotado por la naturaleza para que las buenas ocurrencias se nos presenten siempre y nos digan: ¡Aquí estamos!
---
11914. Winning a won game
On the subject of Adolf Albin and aphorisms, we have posted a new feature article, Chess: Winning a Won Game.
---
11915. Augusto de Muro
In 1939 the President of the Argentine Chess Federation, Augusto de Muro, was involved in negotiations for a rematch between Alekhine and Capablanca. Page 240 of our monograph on the Cuban reproduced the letters sent to de Muro by Capablanca and Alekhine on, respectively, 16 and 18 September 1939. See too C.N. 4696.
From C.N. 10573: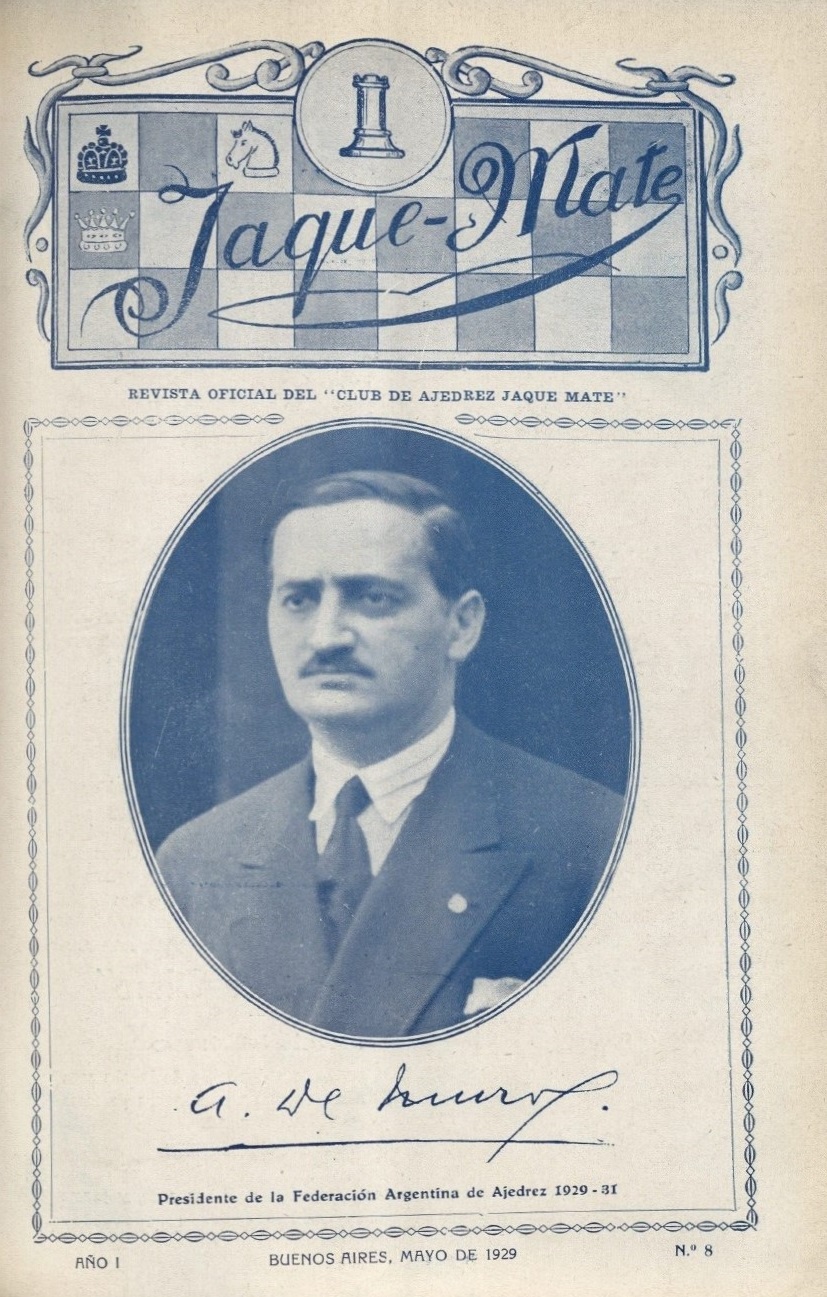 We now note that a group within FIDE is proposing that, subject to further investigation, Augusto de Muro should be recognized as the second President of FIDE, for the period 1939/40 until 1946, i.e. an interruption of Alexander Rueb's tenure (currently regarded as lasting from 1924 to 1949).
Any investigation of such an historical issue is to be welcomed if conducted with rigour and free of nationalistic considerations.
The article includes the following (text reproduced as it stands):
'The next FIDE Congress was held seven years later, between July 25 and 27, 1946 in Winterthur (Switzerland), where only 9 delegates attended, in the absence of all the Latin American delegations. There Mr Rueb was once again appointed President of FIDE without referring to the corresponding transfer of command – from Mr De Muro to Mr Rueb – and resuming the mandate as indicated by the well-known historical line of time, assuming the presidential period 1924-1946 without interruptions, which clearly it does not adjust to what really happened and ignoring the decisions adopted by the previous Congress of the entity held in Buenos Aires 1939.

Let us remember that Mr Erwin Voellmy stated that: "during the war period, no European Federation made contributions to the entity, with the exception of Denmark, so FIDE had practically ceased to exist". Also, who was a Swiss delegate in several Congresses, pointed out that FIDE did not hold congresses from 1940 to 1945. In this European perspective, which does not seem to consider what was done in the American continent by the President of the legal FIDE, Mr Augusto de Muro, the supposed mandate that Mr Rueb would have had should cease immediately from that year of 1940.

In this line of analysis the historian Mr Edward Winter coined the term "interregnum" to refer to FIDE's actions during the armed conflict, denoting its inaction, but that is worth, we insist, only from a perspective focused on a Europe that was the central stage of the world conflict, but not considering what was done in America since the representation of the world entity as decided in 1939.

Therefore, it is fitting that Mr Augusto De Muro be included as President of FIDE for the period 1939/1946. Before and after, in the gallery of former Presidents of the entity, Mr Alexander Rueb must appear. In this way, a historical fact will be recognized that we have called, alluding to the Argentine, "the unqu[e]stionable President of FIDE".'
The reference to us in the third paragraph above is based on an evident misunderstanding. Our Interregnum feature article focuses on the period from Alekhine's death in 1946 to the 1948 match-tournament in The Hague and Moscow, and not on the Presidency of FIDE during the first half of the 1940s.
---
11916. Blackburne v Schlechter
From John Nunn (Bude, England):
'I was looking at the game Blackburne-Schlechter, Vienna, 1898, which is actually an interesting example of a knight being superior to a bishop in an ending with a relatively open position. The score given by ChessBase is as follows:

1 e4 e5 2 f4 exf4 3 Bc4 d5 4 exd5 Qh4+ 5 Kf1 Bd6 6 Nf3 Qh5 7 Nc3 Ne7 8 d4 Bg4 9 Ne4 Nxd5 10 Nxd6+ cxd6 11 Qe1+ Be6 12 Bb5+ Nd7 13 c4 Ne3+ 14 Bxe3 fxe3 15 d5 Bg4 16 Qxe3+ Kd8 17 Re1 Kc7 18 Bxd7 Bxd7 19 Kf2

19...Rae8 20 Qf4 Qf5 21 Qxf5 Bxf5 22 Nd4 Bg6 23 Rxe8 Rxe8 24 Re1 Rxe1 25 Kxe1 Bd3 26 b3 Kd7 27 Kd2 Be4 28 g3 Bb1 29 a3 Be4 30 Ke3 Bb1 31 Nf3 Ke7 32 b4 Bf5 33 c5 Bd7 34 Kd4 Be8 35 Nd2 Bd7 36 Nc4 dxc5+ 37 bxc5 f6 38 Nb2 Bf5 39 a4 Kd7 40 a5 a6 41 Nc4 Kc7 42 Nd6 Bd7 43 Ke4 Ba4 44 g4 Bc2+ 45 Kd4 Bg6 46 h3 Kb8 47 Nf5 Bxf5 48 gxf5 Kc7 49 Ke4 Kd7 50 Kf4 Ke7 51 Kg4 Kd7 52 h4 Kc8 53 h5 h6 54 Kf4 Kc7 55 Ke4 1-0.

I just had a suspicion that instead of 19...Rae8, Black actually played 19...Rhe8. There seems no reason to offer the a-pawn, and indeed White can easily make off with an extra pawn by taking it (meeting ...Ra8 by Qd4 attacking g7).

I couldn't find anything about the game online and I don't have the tournament book. If possible, I would be grateful if you could check to see which move was actually played.'
We find the evidence mixed.
Firstly, the tournament book gives 19...Rae8 (scans below courtesy of the Cleveland Public Library):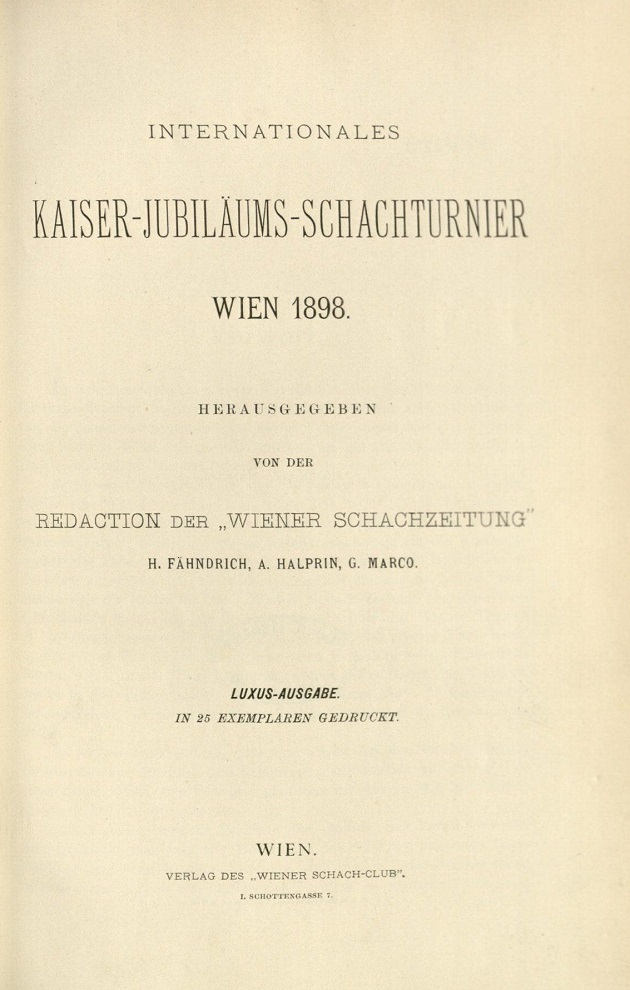 However, on page 923 of The Field, 18 June 1898 Hoffer gave 19...Rhe8 (without comment), as did pages 230-232 of the August 1898 Deutsche Schachzeitung.
Page 379 of Tim Harding's monograph on Blackburne mentioned the above three sources, noting a number of discrepancies in the game-score (although not the one at move 19, where ...Rae8 was given).
In addition to welcoming further evidence from readers concerning the Rae8/Rhe8 matter, we offer a few thoughts on the difficulties faced by writers:
1) There are so many discrepancies in game-scores, and such a plethora of sources potentially to be checked, that it is unrealistic to expect chess books of any kind, however specialized, to document all such instances;

2) Discrepancies of particular note (e.g. in Ed. Lasker v Thomas and Morrison v Capablanca) should be mentioned as a matter of course. That principle also applies to such issues as the dating of games. A writer unsure whether a game was played in, say, 1900 or 1901, should simply share the uncertainty with readers ('1900 or 1901') and not plump for one possible date and hope for the best. Acknowledging one's uncertainty is a sign of strength, not weakness.

3) How databases should handle contradictory information is a separate question which we diffidently leave aside, at least for now.
---
11917. Rashid Nezhmetdinov
Olimpiu G. Urcan (Singapore) provides a set of photographs of Nezhmetdinov, reproduced here courtesy of the National Museum of Tatarstan: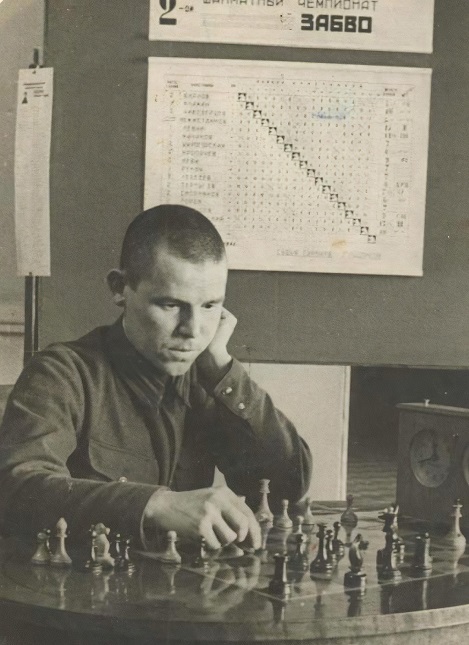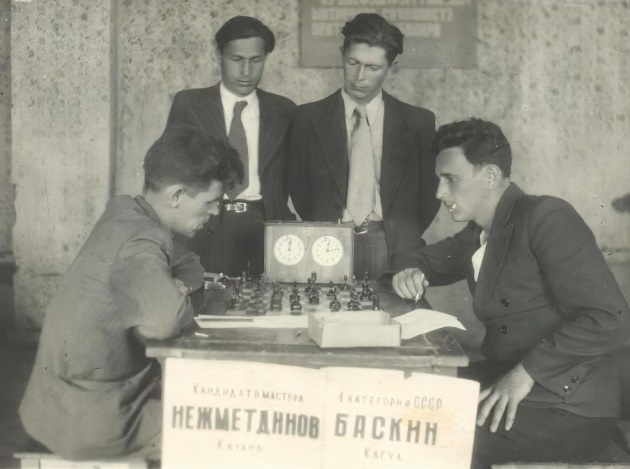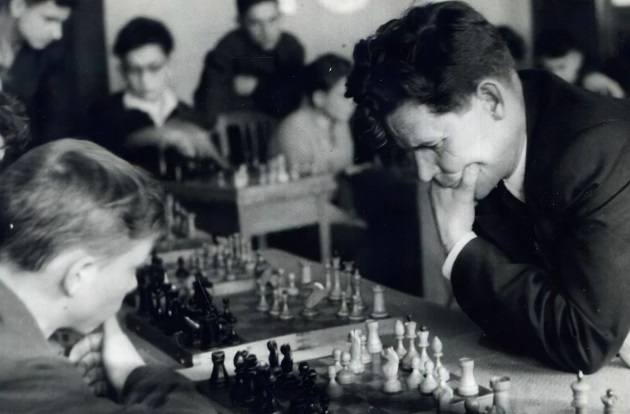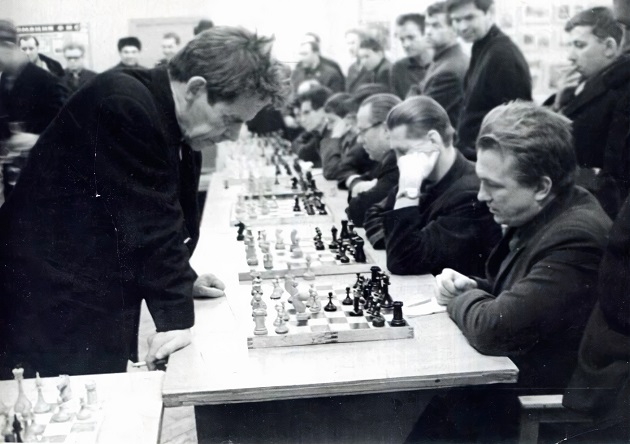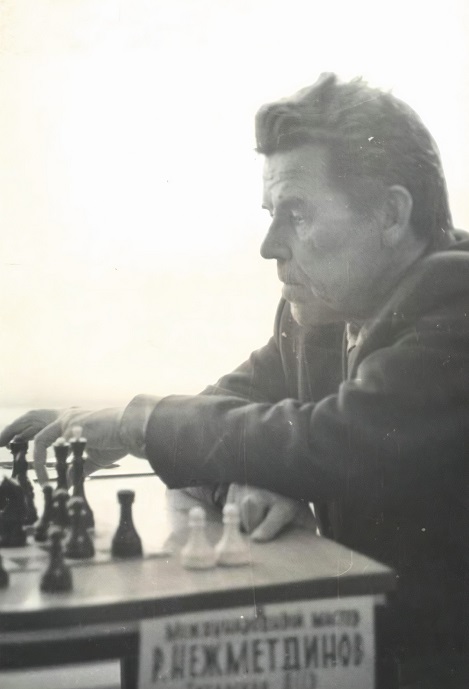 ---
11918. Disarray at the 1939 FIDE General Assembly (C.N. 11915)
C.N. 11915 reported an announcement in October 2022 that a group within FIDE was investigating the possible grounds for declaring that Alexander Rueb should no longer be regarded as the Federation's President for the period 1939/40-1946. The key issue is whether events during the 1939 Session of the FIDE General Assembly in Buenos Aires justify a proposal that, for the wartime years, the FIDE President should in future be recorded as Augusto De Muro of Argentina. (Henceforth we shall capitalize 'De', the evidence in favour of 'de' being ever weaker.)
Richard Forster (Winterthur, Switzerland) has now researched the 1939 General Assembly in depth and has written a detailed analysis, together with his conclusions as to whether or not Augusto De Muro's name should be added, retrospectively, to the roll-call of FIDE Presidents. See FIDE Chess Congress 1939: An Investigation.
Moreover, for our website Dr Forster has produced a briefer account, entitled Coup or Call of Duty? Commotion at the 1939 FIDE Chess Congress.
---
11919. Michel van Gelder
From our feature article on Léonardus Nardus: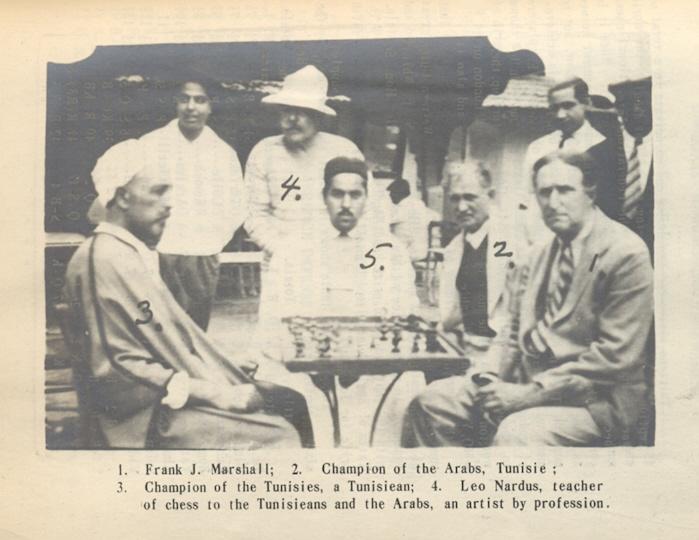 Barbara van der Veen (Amsterdam) is writing a biography of Michel van Gelder, 'Nardus's partner in painting and in trading'. She has found that both were in Nice in November 1899 and believes that van Gelder accompanied Nardus on his later travels to a number of countries, including Spain and Tunisia.
Sought: further information about Nardus's connection with van Gelder beyond what can be found through standard Internet searches.
---
11920. Not Only Chess
George Kruger (Berlin) seeks further details regarding two matters mentioned in Not Only Chess by Gerald Abrahams (London, 1974):
On page 137 Abrahams described interviewing Lasker, Capablanca, Euwe, Flohr, Tartakower, Bogoljubow, Reshevsky and Fine for Tass during the 1936 Nottingham tournament. Can this material be found?
On page 203 Abrahams commented that Botvinnik ...
'... was all but successfully challenged by a non-crypto-Jew, Bronstein (who later endeared himself to his masters by writing anti-Israel propaganda in the Russian press).'
Are such writings by Bronstein traceable?
---
11921. Arthur Kaufmann
Olimpiu G. Urcan (Singapore) notes that the Österreichische Nationalbibliothek in Vienna (mentioned in C.N. 6369) now appears to possess a photograph of the elusive Arthur Kaufmann (C.N. 7515). It suffices to search for 'Schach' and 'Kaufmann'.
---
11922. Prodigies
Mr Urcan also adds two pictures on the topic of Chess Prodigies: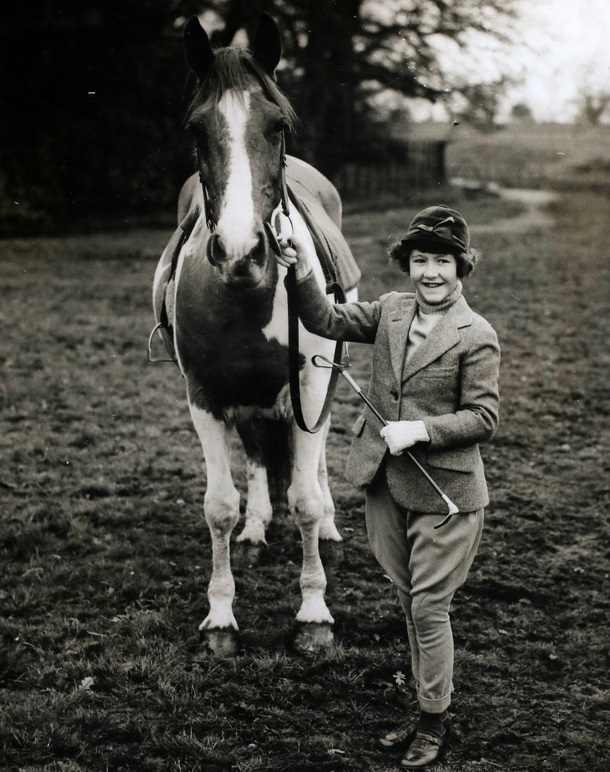 Elaine Saunders at Richmond Park, Twickenham, England on 5 January 1936 (courtesy of Fox Photos archives)
Source: the 4/1935 issue of the Soviet satirical magazine Крокодил.
---
11923. Florin Gheorghiu (C.N. 10096)
C.N. 10096 gave from our archives a selection of photographs taken during the eighth Balkaniad (Athens 10-16 October 1976), including the following: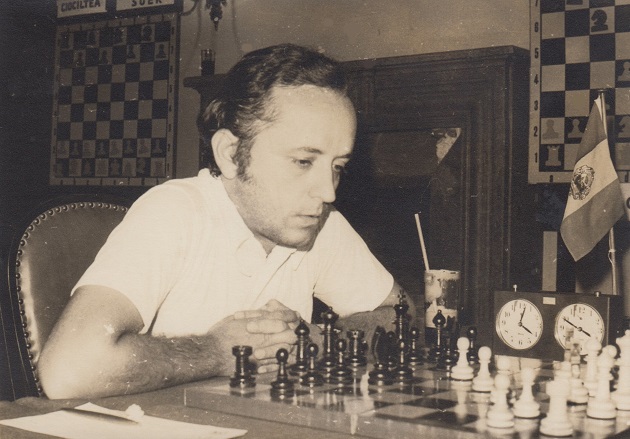 Florin Dănănău (Bucharest) notes that the picture was taken during the third-round match between Turkey and Romania on 12 October 1976 and that Gheorghiu was contemplating his eighth move, his unseen opponent being İlhan Onat.
Our correspondent asks whether the game-scores/bulletins of the Balkaniad are available.
---
11924. 'History'
Yasser Seirawan (Hilversum, the Netherlands) notes the following paragraph in an article on correspondence chess by Greg Keener in the New York Times, 9/10 November 2022:
'Looking back even further, it is believed that King Henry I of England, whose reign lasted from 1100 to 1135 A.D., played correspondence chess with his counterpart in France, King Louis VI, who reigned from 1108 until 1137. The French enlightenment writer and luminary Voltaire is noted to have played correspondence chess with his pupil Frederick the Great of Prussia. Their moves were securely escorted by royal courier between Berlin and Paris. It's also thought that Venetian merchants played correspondence chess with one another, contemplating their next moves on voyages between ports.'
Such stuff can be found on sourceless sites at the press of a button, but what can be written properly on the topic, without recourse to 'it is believed that', 'is noted to have played' and 'it's also thought that'?
---
11925. Disarray at the 1939 FIDE General Assembly (C.N.s 11915 & 11918)
On the question of whether Augusto De Muro, and not Alexander Rueb, should in future be recorded as the President of FIDE during the period 1939/1946, Richard Forster (Winterthur, Switzerland) has added a postscript to his Coup or Call of Duty? article. He addresses some of the arguments advanced recently by those advocating that De Muro should indeed be added to the official list of FIDE Presidents.
---
11926. Morphy's death
John Townsend (Wokingham, England) writes:
'In your feature article on Paul Morphy you raise the matter of the absence of a source for David Lawson's brief remarks about Morphy's death and point out that they relied heavily on the account which appeared in the New Orleans paper the Times-Democrat (11 July 1884).

Lawson's version contained details which appeared in other newspapers, i.e. that Morphy died from congestion of the brain brought on by entering the cold water while very warm after his walk. Lawson also mentioned that he was found with his head resting on the side of the bath tub, to which his hands were clinging.

Several US newspapers (viewable on-line on Chronicling America) carried a different version of the circumstances; these omitted to mention congestion or his warm body temperature and the cold water, but instead attributed his death to drowning, noting that he was found face down in the water.

For example, the Mineral Argus (24 July 1884, page 1) included the following:

"New Orleans Special 10th: Paul Morphy, the world-renowned chess player, was this evening found dead in a bath tub at his residence. He had been taking his daily bath, and it is supposed was seized with a fit, for when his family, alarmed at his long stay, entered his room, he was found face down in the water dead. He had been drowned."

Very similar or identical reports appeared in The De Smet Leader (19 July 1884, page 1), The Warner Weekly Sun (18 July 1884, page 1), The Northern Pacific Farmer (17 July 1884, page 1), The River Falls Journal (Wisconsin) (17 July 1884, page 1), and The Sun (Minnesota) (17 July 1884, page 1). The Weekly Expositor (Michigan) (17 July 1884, page 1) also reported: "It is supposed he was seized with a fit and drowned."'
---